Tintern In Person & Online
- Join us this Sunday for an in-person service at
9:45 am
. We will also be broadcasting a livestream on our website starting at 9:45 am. A reminder to
self screen
before attending. Masks are optional.
Ask, Listen, Discern, Action - Join us at the building every Sunday morning at 8:30am as we seek direction from God toward building intentional relationships in our local community.
Bible Day Camp - We have been having an amazing week here at Jerusalem Marketplace. Thank you to all our awesome volunteers for all the hard work you've put in this week (and before hand)!! Tomorrow is our final day. Thanks to Martin for taking the above photo! If you haven't already, please return the lawn signs.
Joel Osborne - Congratulations to Joel. He celebrated 20 years of mission work in Japan. We look forward to seeing Joel in September. 
Micah 6 - See attached report regarding the work that has started at Webster Community Center.
Wellandport Church of Christ - July 7 through 10, Wellandport Church of Christ is hosting a guest speaker - Ken Weliever (of Florida). All the details are in the document at the bottom of this email.
Be a Good Neighbour - Remember to check in with family, friends and neighbours. Also, local food banks are in need of food.
Prayers
- We encourage you to check out our website
www.tinternchurchofchrist.ca
. In the "Prayer Hub" (top right corner, click on the button) is where you will find our list of prayers. You can add prayers as well.
---
Upcoming Events:
August 28 @ 3:30 - Sunday School Picnic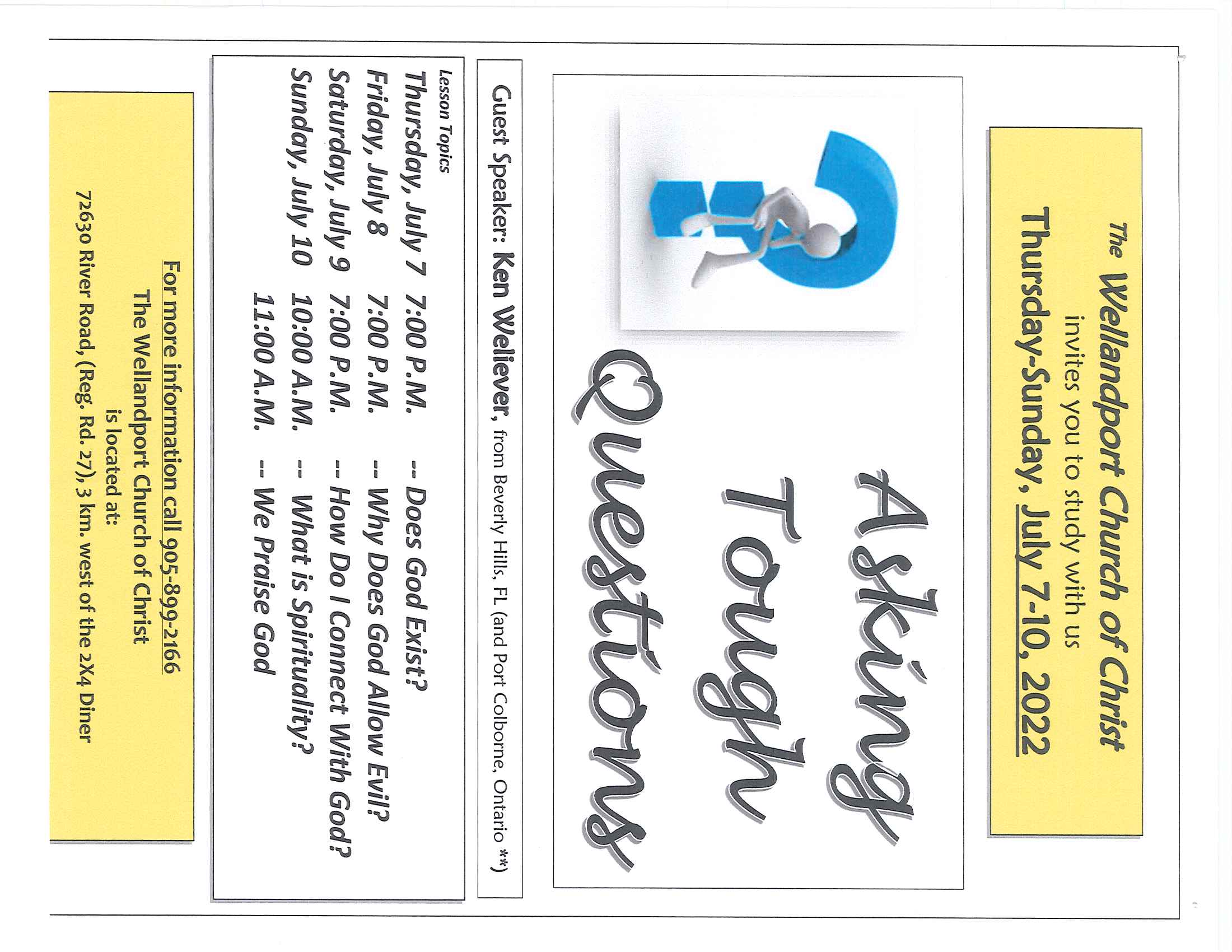 2022 07 03 Micah 6 Report re Webster Community Center.pdf