Join us this Sunday for in-person service at 9:45 am. Masks are optional. If you are showing symptoms of COVID, please remain at home.
Celebration of Thanks - Thank you to everyone who cooked, baked, served and cleaned up! What a wonderful way to celebrate our first pot luck! Items left behind are on the kitchen counter in the fellowship area.
Tim Zavitz - Tim has completed the 10-day laying face down phase and now is in the 6 weeks doing nothing phase. We had a doctor's appointment last Friday (September 30) and it is very hopeful that everything is healing properly. He can see shapes with his eye now and see his fingers moving. 
Great Lakes
- We have an immediate need for a bus driver at GLCHS. Please see the attached ad. A printed copy is posted on the bulletin board outside the offices. This posting can also be found on our website at
https://glchs.on.ca/about/job-opportunities/
.
Elder Nominations - Elder Nomination forms will be in mailboxes on Sunday October 16. Please prayerfully consider who you would like to nominate. If you are not a corporate member and would like to become one, please speak to one of the Elders. They can help you out with this process. Everyone is strongly encouraged to participate in the process. If you have any questions, please speak to one of the Elders.

Barrie Ladies Day
- Barrie Church of Christ invites you to their Ladies Day on Saturday October 15, 2022. This event is offered both in-person and virtually via Zoom. Lunch is included for those attending in person. Please RSVP to
barriechurch2019@gmail.com
by
October 7th, 2022
and specify if you will attend in person or via Zoom. See info below.
June Tallman's Memorial - Please note that I had listed the time wrong in the last eBulletin. It's Sunday October 16, 2022 at 3:00 pm.
Wedding Bells - Caleb Ramey and Victoria Bodnitski would like to invite you to their wedding ceremony on Sunday, October 16, 2022 at the Miller Chapel at Ancaster Mill from 6-6:30pm. All are welcome! 
Camp Omagh
- Final Camp Omagh workday is Sunday, October 16th at 2pm! There's still time for one more trip out to Camp Omagh!  We need your help closing up the campgrounds
for the season!  Bring your trucks for some runs to the dump, bring your cleaning supplies, and please bring your own water, as the water system will be shut off by October 16th. Thanks for your support, and hope to see you one last time out at Camp Omagh this year!
Hello Church Family! - Exciting news to share…Dylan and Carrie Pyeatt are expecting a baby boy in January 2023! We will have an opportunity to celebrate and share in their joy when they join us in person on November 20th. As a way of extending our love to them we welcome anyone who would like to donate to a group gift to please connect with Phyllis Stanley, Sandy Mcbay, or Lori Hurley to make a financial contribution. We intend to share the gift with them when they visit in November so please make your donations by November 13th.
Great Lakes Bible College
- New Evening Courses Starting in October.
We want to make you aware of three new 8-week evening courses that are starting in October! These courses are an excellent option for those looking to grow in biblical knowledge with GLBC but unable to commit to a full semester or attend classes during the day. 
Register
 as a credit or audit student and enjoy the opportunity to engage in discussion with fellow students during live class sessions. We also encourage churches to consider auditing a course together for mid-week Bible study or even small group study. 
This fall we have faculty member Nathan Brown teaching Biblical Theology and Spiritual Formation. Nathan has been preaching and teaching since he was 15 years old and brings forth insightful and powerful lessons from God's Word. Nathan earned his bachelor and masters degrees from Faulkner University and his doctorate from McMaster University. 
Adjunct professor Leslie Williams is with us again to continue a study of the Minor Prophets from Nahum to Malachi. Leslie is an energetic and engaging teacher, preacher, elder and missionary to Papua New Guinea. Leslie received his BA in missions, Master of Divinity and Doctor of Ministry degree from Harding University and Graduate School (now Harding School of Theology).
Start your registration process now – our first class begins October 4th! For additional information and to register, please contact 
judyrobins@glbc.ca
. Financial assistance is available for tuition and church group auditors. We look forward to connecting with you. 
GL Alumni Weekend
- Join us for an afternoon of food and games for all ages. Bring your lawn chair and enjoy playing lawn games with friends or just sitting around chatting about your years at GL. For those with children, we will have games, a bouncy castle, face painting, popcorn, and crafts for them - so bring the whole family. If you are headed to a class reunion in the afternoon, stop by for some food and a visit before you head out. (There is no charge for this event, but a free-will gift is appreciated.)
https://greatlakeschs.wixsite.com/alumni-weekend-2022
City Kidz - Below is the September newsletter from City Kidz. A printed copy is posted on the bulletin board near the offices.
Niagara Gleaners - Below is their Fall newsletter. Also below is information regarding their expansion project. Printed copies are posted on the bulletin board near the offices.
Be a Good Neighbour - Remember to check in with family, friends and neighbours. Also, local food banks are increasingly in need of food. Watch out for info regarding food drives in your area.
Prayers
- We encourage you to check out our website
www.tinternchurchofchrist.ca
. In the "Prayer Hub" (top right corner, click on the button) is where you will find our list of prayers. You can add prayers as well.
---
What are our Tintern Kids Praying For

Grade 1 & Under Sunday Morning Class

We are thankful for helpers like...
Knox- my Dad
Lydia- Hailey, who helps me by doing my hair.
Jonathan- my Mom
Christina- my sister

Grades 2 & 3 Sunday Morning Class
Aiden- pray that my cousins birthday goes well
Elet- pray that I make the travel soccer team
Claire- pray that Fin and Elet have good birthdays
Hailey- prays for her Mommy
Ruby- pray that basketball practice goes well
Happy- is thankful for Mommy and Daddy

Grades 4 & 5 Sunday Morning Class
Lawson- prays that soccer practice and games go well
Lochlan- prays that soccer tryouts for school goes well
Allison- prays that her trumpet lessons go well
Miriam- prays to be treated well and for choir practice.

Grades 1 and Under Wednesday Evening Class
We are thankful for our clothes and thank God especially for..
Knox- my hockey hat
Lydia- my blue unicorn shirt

Grades 2-5  Wednesday Evening Class
Ruby- pray that our school does well in cross country
Elet- prays that he can trade back his Pokemon card because he got scammed and that he has a great birthday on Sunday.
Hailey- prays that gymnastics goes well tomorrow and that Claire feels better so she can come too.
Claire- prays that she can feel better so she can go to gymnastics
Lochlan- prays that he feels better about his soccer team
Allie- prays that the sleepover at her cousins goes well
Aiden- what Allie said.
---
Upcoming Events:
October 10 - Thanksgiving
October 16 - @ 3:00 pm Memorial Service for June Tallman
October 21-23 - GL Alumni Weekend
---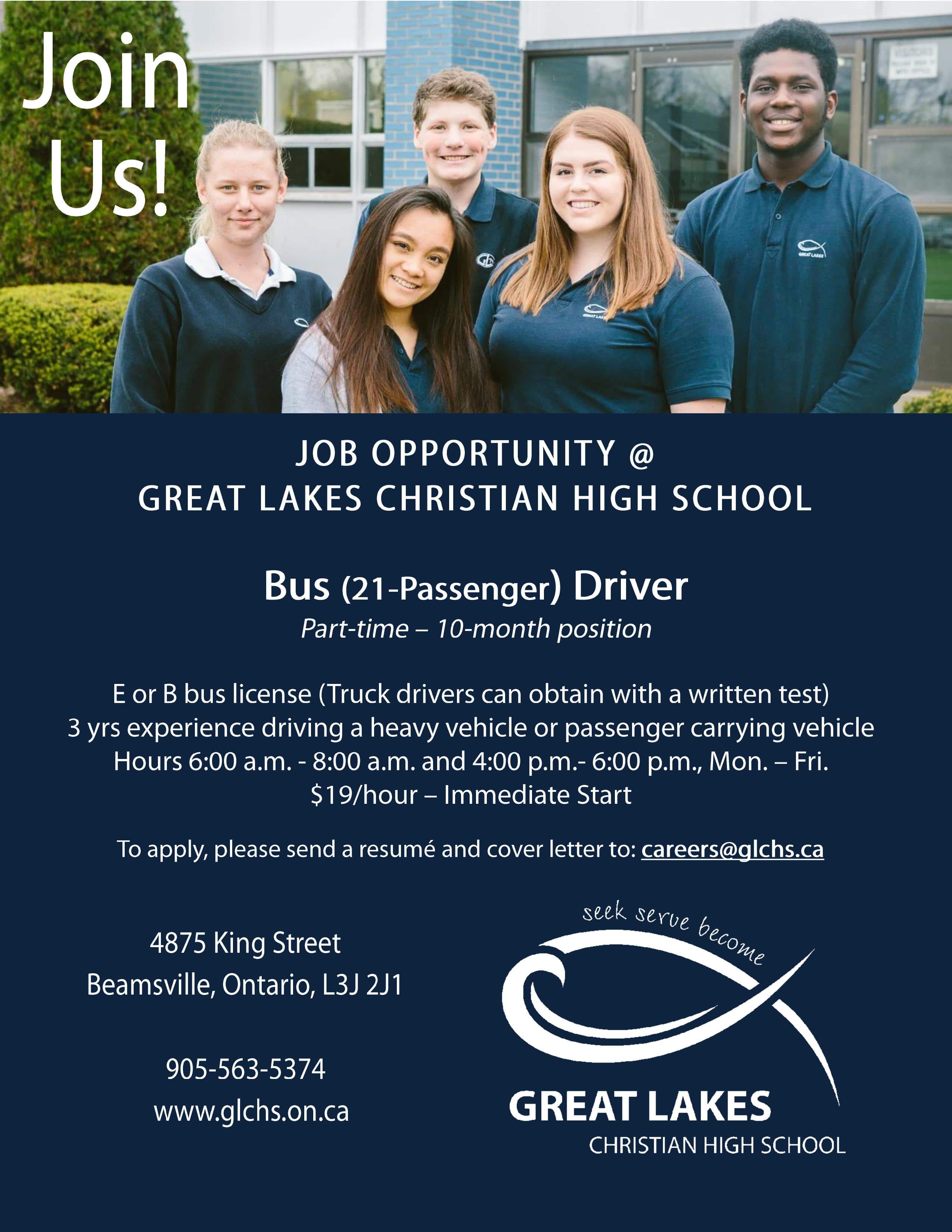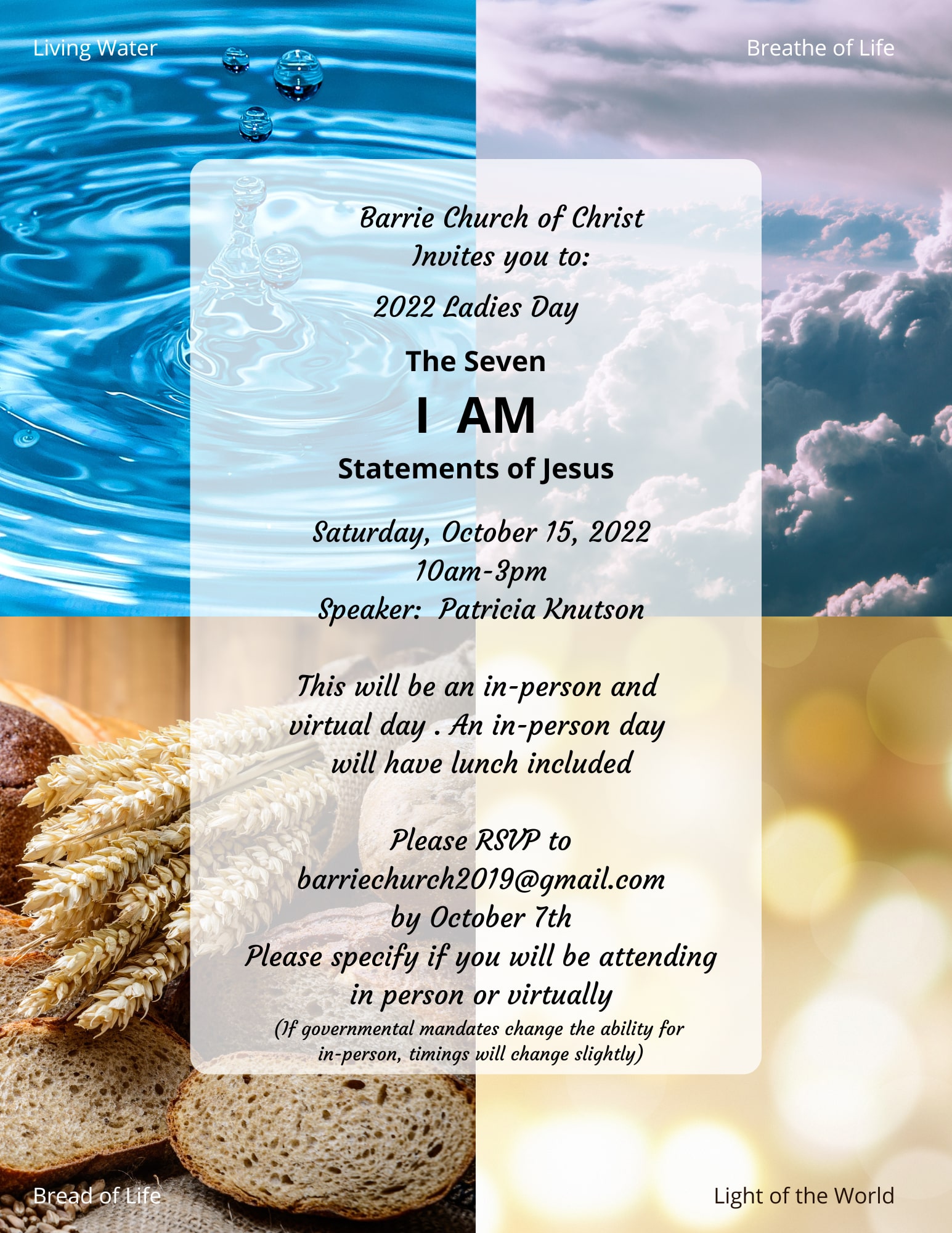 [2022 September City Kidz Newsletter.pdf](https://tinternchurchofchrist.ca/storage/app/media/uploaded-files/2022%20September%20City%20Kidz%20Newsletter.pdf)
Supporter Letter Expansion Project Fall 2022.pdf