Tintern eBulletin
Tintern in Person and Online - Join us this Sunday for in-person service at 9:45 am. If you are feeling unwell, please remain at home. Masks are optional, however Niagara Region Public Health recommends residents wear a mask in indoor spaces.
Tintern Book Club - If you are a book reader you're invited to join us for an evening of conversation about Phillip Yancey's Inspirational Memoir "Where the Light Fell". We are going to meet on Friday December 9th at 7pm to discuss the book. There's still time to join in. If you have any questions contact Noel.
From the Finance Ministry - The 2023 budget will be formally presented and voted on Sunday, December 11, 2022 during adult class time.  
Celebration of the Season - Join us Sunday December 18 at 6 pm for Tintern's Celebration of the Season. Don Rose and Jeremy Cook will be leading the EPIC class in a presentation for us. There will also be some kids singing and songs led by the Praise Team. Please bring table ready fruit trays, veggie trays, cheese and cracker trays and/or goodies. Coffee, tea, hot chocolate and other cold drinks will be available. We are looking forward to celebrating this special time together. Any questions, see Bethany Wirkkunen or Margaret Ayala.
Children's Christmas Choir - Looking for some of our Tintern Kid's to join our Christmas choir. We will be singing a melody of songs at our Celebration of the Season on December 18th at 6:00pm. Practices will be December 11th and 18th during the sermon. Please let Crystal know if your child is interested and she'll send you the music to start practicing.
Village of Hope - This year we are privileged to team up with Village of Hope to help many families this Christmas season. We are collecting:
personal care items 
Socks/underwear 
Pyjamas 
Cleaning/laundry supplies 
Children's toys/board games 
Grocery gift cards
They are in dire need of these items. We will collect all donations (unwrapped) under the Christmas tree in the foyer November 30th- December 18th. Thank you for helping us serve our neighbours and community in need. If you have any questions please speak to Crystal.
Help for the Masumboko's - Rhonda Whittington is wondering if we collectively could provide Sellina and her children with a Christmas box. The children need boots, snowsuits, hats, mitts, underwear, shirts, sweatshirts, socks and might like to get a few toys besides. If you would like to purchase any of these items, Aisha is size 12, Mariam is size 10 and Jonathon is size 6. Contact Roger Perry if you would like to help.
Memorial Service for Shirley Speck - There will be a memorial service for Shirley Speck on Sunday, December 11th at 3:00 p.m. Refreshments to follow in the lower level
St. Catharines Church of Christ
- Candlelight service, Friday, December 23rd, at 7:30 pm. Please RSVP by Dec. 11th to
churchofchrist@bellnet.ca
with rough numbers so we can plan for food.
Kumalo Report - Cintia has sent a report. A digital version is attached below. A printed copy is available on the Mission's bulletin board.
Focus on the Family Marriage Enrichment
- Take a weekend away with your spouse to learn and grow in your marriage! Our registered marriage counsellors are bringing the Marriage Enrichment Retreat to Marriott on the Falls from
February 24-26, 2023
. Register for the Marriage Enrichment Retreat before
January 26
to get the
early bird rate
and
save $55
! Plus, if you book your hotel room before January 13, you will get the special hotel rate as well!
Register today
to secure your spot! Information is in the attachment below.
Be a Good Neighbour - Remember to check in with family, friends and neighbours. Also, local food banks are increasingly in need of food. Watch out for info regarding food drives in your area.
Prayers
- For Tintern's prayer list, check out our website
www.tinternchurchofchrist.ca
. In the "Prayer Hub" button (top right corner or click
here
) is where you will find our list of prayers. You can also add prayers.
---
What are our Tintern Kids Praying For

Grade 1 & Under Sunday Morning Class
Knox- thankful for Mom and Dad
Lydia- thankful for Mommy and Daddy
Miss. Tricia- safe travels on airplane 

Grades 2 & 3 Sunday Morning Class
Claire- that Dexter and Dougie are having a good time in heaven, that we stay safe and that Dad's wrist keeps getting better
Hailey- thank you for Mom
Miranda- help my Dad to have his kidney transplant soon
Miss. Lacey- for a smooth job transition 

Grade 1 and under Wednesday Evening Class
I am thankful for ____ from the story.
Knox- Mary because she gave birth to baby Jesus
Lydia- Joseph because he took care of Mary.

Grades 2-5 Wednesday Evening Class
Dear God, please help me show mercy..
Ruby- when my brother is being annoying
Allie- by listening to others
Hailey- when Knox steals my things
Aiden- by helping my friends
Claire- when someone on the bus is bothering me
Lochlan- when Claire is annoying me
Elet- when people don't speak nicely to me
Miranda- when I'm in school. 
---
Upcoming Events:
December 11 - 2023 Proposed Budget Meeting (during adult class time)
December 18 - Celebration of the Season @ 6pm
December 25 - Worship @ 10am (no classes)
January 1 - Worship @ 10am (no classes)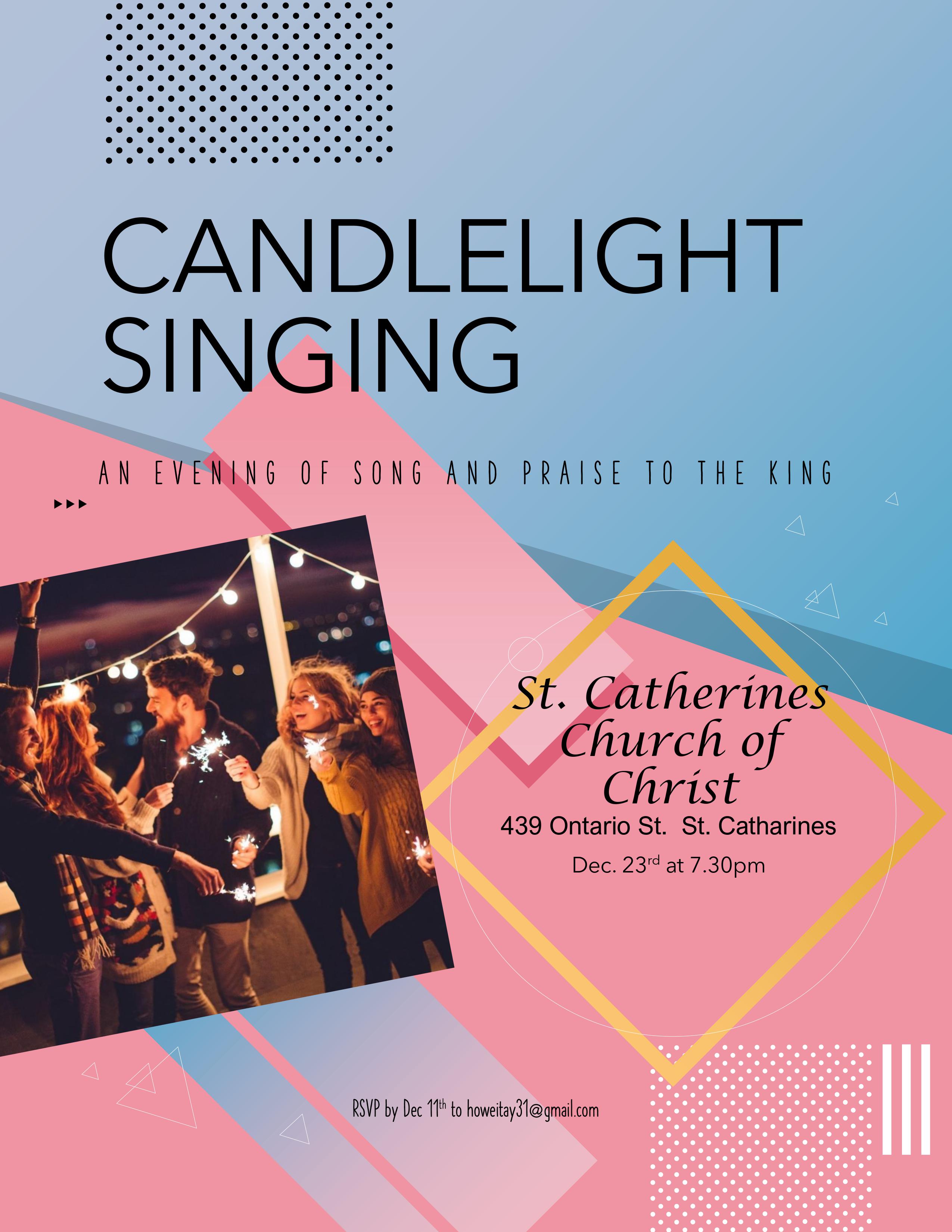 2022-12-08-letter-from-kumalos.pdf
2023 02 24-26 Marriage Enrichment Retreat in Niagara Falls.pdf