Prayers
- For Tintern's prayer list, check out our website
www.tinternchurchofchrist.ca
. The "Prayer Hub" button (top right corner or click
here
) is where you will find our list of prayers. You can also add prayers.
Congregation Picture - Sunday September 17 we will be having our congregational picture taken right after classes.
Kids Coin Collection
- This Sunday (September 10) is our coin collection. Our kids are going to help collect the money for the kids we are sponsoring. We are sponsoring two children through Christian Relief Fund, Gabriela Jordan (from Piedras Negras, Mexico) and Ambar Gonzales (from Tegucigalpa, Honduras) and also CityKidz in Hamilton. You can also e-transfer money to
tinternpayables@gmail.com
, in the message box be sure to let us know that the funds are for the kids collection.  
Promotion Sunday - This Sunday we will pray over the kids as they start this new year and move up to their new grade level in classes.
2023 Men's Retreat - Just a reminder that the retreat is being held at Camp Omagh on September 8 and 9.  If anyone is interested in attending, the link below can be used to register.
This year's theme will focus on intergenerational discipleship.  We always encourage participation by our young adults and with this year's theme we'd really like to see father/son participation.
Friday Night Connect - Friday September 8th come watch and/or play in our 2nd annual congregation-wide Family Feud game! It will be 7-9pm at the building. Snacks will be provided.  
Wednesday Night Classes starting September 13
Kids Classes - We will have classes for Kindergarten through Grade 8 from 7-8pm. 
TRUTH is starting with a series called "Counterfeit". Talking about the things that the enemy dangles in front of you that promise everything but will take your everything and leave you with nothing. What you're wanting, you're not going to find anywhere but Jesus. Everything else is counterfeit.  Parents please note TRUTH is from 7:00 - 8:30pm.
Adult Class - The Deeply Formed Life: Five Transformative Values that Root Us in the Way of Jesus - Following Jesus in our world can be a challenge. Our lives are often too fast paced to be in union with God, and we often don't know how to quiet our hearts and minds to be present with Him. But God calls us into a life of purpose in communion with him. We will begin a five-session series exploring Rich Villodas's book "The Deeply Formed Life". In it he teaches us five practices that will take us from simply "being Christians" to being deeply formed by Christ.  Join us at the building or follow along at your own pace through Right Now Media: https://app.rightnowmedia.org/en/content/details/794353
Church in the Park - Thanks to Bethany Wirkkunen and her crew for organizing last week's Church in the Park picnic. It was great to be outdoors for service and a picnic lunch. A few from the community joined us as well. One of them dropped off a letter at the building Tuesday morning! Three items were left behind at Charles Daley. If you are missing anything speak to Margaret.
Newsletters - Check out the attached newsletters:
Ruth Zimmerman. A printed copy is posted on the Missions' Bulletin board near the offices;
Kumalo Family. A printed copy is posted on the Missions' Bulletin board near the offices; and
CityKidz. A printed copy is on the bulletin board near the bathrooms.
Community Care's 34th Annual Food Drive - Every year...for 33 years, the Lions Food Drive Comes to you!! CCWN has experienced an extremely busy year. We rely heavily on this annual Lincoln-wide food drive to restock our shelves so we can continue to provide essentials to members of our community who need our help. Please give if you are able, any amount is appreciated. If you live in a community within the town of Lincoln, PLEASE PUT OUT YOUR NON PERISHABLE FOOD DONATIONS BY 8AM ON SATURDAY SEPTEMBER 16th and our road crews will be collecting from your doorstep.
For more event details & volunteer registration visit:
https://www.communitycarewn.ca/.../beamsville-lions-food... 
Our kids ministry is joining with TRUTH this year to help pick up food for the food drive. Meet at the church building at 9:00am. We should be done by noon. We need to know that we have some drivers. If you are coming and can drive, let Megan know.
Hamilton Tiger Cats - Faith & Family night - September 16, kickoff at 4:00pm. "Enjoy the Football Game and then come on to the Field post-game for our 'Families on the Field' promotion followed by a Q+A Session and Testimonial sharing from Team Chaplain, Steve Kearns, and several current Tiger-Cats players! $30 per ticket (Red Pricing Level - Upper East and West Side of the Stadium or Lower-Level Corners based on availability)"
Effect Hope
- Presents an inspiring talk with Christian author,
Philip Yancey
, about pain, hope, and restoration. September 24, 7pm, Bethany Community Church, 1388 Third St South, St Catharines. Visit
effecthope.org/PY
to register.
Save the Date
- Sunday September 24 following morning worship (while the kids are in class) we will have a baby "shower" for Victoria and Caleb Ramey. If you would like to make a donation to a group gift you can send an e-transfer to Ainsely Ramey at
ainsleyramey@gmail.com
or give cash to Julie or Margaret by September 17. Victoria and Caleb are registered at
myregistry.com
if you would like to purchase anything for them.
Directory Updates - 
There are updated pages in your mailbox at Tintern. If you would prefer a digital version please let Margaret know.
If you have any changes to your page in Tintern's directory binder please let Margaret know (office@tinternchurchofchrist.ca). 
You are encouraged to shred/destroy any old pages from your directory. 
From Lawrence Whitfield
- Please pray that Lawrence will have a safe trip to Zambia in September and that he will be an encouragement to the people there. Those wishing to contribute to the gifts that he plans to take, may give Lawrence new or nearly new men's shirts (M, L or XL) and men's socks. Warm material is fine. Or monetary donations are welcome. Either cash or e-transfer to
lawrence.edward.whitfield@gmail.com
. As space and weight are limited, any excess items will be donated to GBF and any excess funds will be donated to the Tintern children's collection on the first Sunday of the month.  
Great Lakes Bible Chapel - Each Wednesday at noon everyone is invited to join the chapel service. Our chapel format includes a 10-minute lesson + prayer + time for visiting. Here is the link:
Meeting ID: 893 5642 9448
Passcode: 479094
---
Service Sunday October 1 
"Each of you should use whatever gift you have received to serve others, as faithful stewards of God's grace in its various forms. If anyone speaks, they should do so as one who speaks the very words of God. If anyone serves, they should do so with the strength God provides, so that in all things God may be praised through Jesus Christ. To him be the glory and the power for ever and ever. Amen. " (1 Pet 4: 10-11)
Worship takes many forms (not just as a gathering on Sunday) and as a church family, we would like to spend Sunday October 1st as a Sunday of Service where we serve our neighbours and our community as an act of worship. Here is what that might look like.
Over the next few weeks we are looking for examples of ways that you and your family could serve as a way of service from 9 am until 12pm on Sunday October 1st. 
For example:
Maybe you and a couple other families could clean up a park near where you live.
Maybe you and a few other folks at Tintern could visit someone in a Long-Term-Care Facility. Maybe sing some songs and share in communion with someone who is shut in.
Maybe you could spend the morning visiting with someone you know who is in hospital or is sick at home.
Maybe there is someone in your neighbourhood that could use some help. You could get a couple of friends at church to help them.
If you're unable to work physically or travel to visit someone, maybe you could take our list of service options and pray for the people who are participating in our Sunday of Service.
After you have served you and your families are invited back to the building at 1pm to share in a lunch together provided at the church (by some other people who are also serving) where we will get a chance to share our experiences together and then partake in communion together.
Check the white board in the auditorium after September 3rd for a list of possible service projects. Feel free to add your own. Sign up for one and indicate if you will be joining us for lunch on October 1st. If you have any questions feel free to contact Noel.
We look forward to serving together and worshiping God.
---
Upcoming Events
Sep 8 @ 7pm        Family Feud (see more information above)
Sep 8-9                 44th Annual Southern Ontario Men's Retreat @ Camp Omagh
Sep 10                  Promotion Sunday
Sep 16                  Annual End of Season Celebration BBQ - Camp Omagh
Sep 17                  Congregational Picture
Sep 24                  Baby Shower for Victoria & Caleb Ramey
---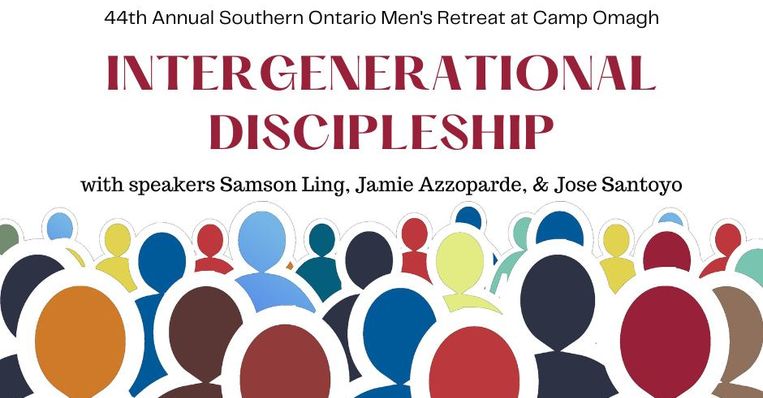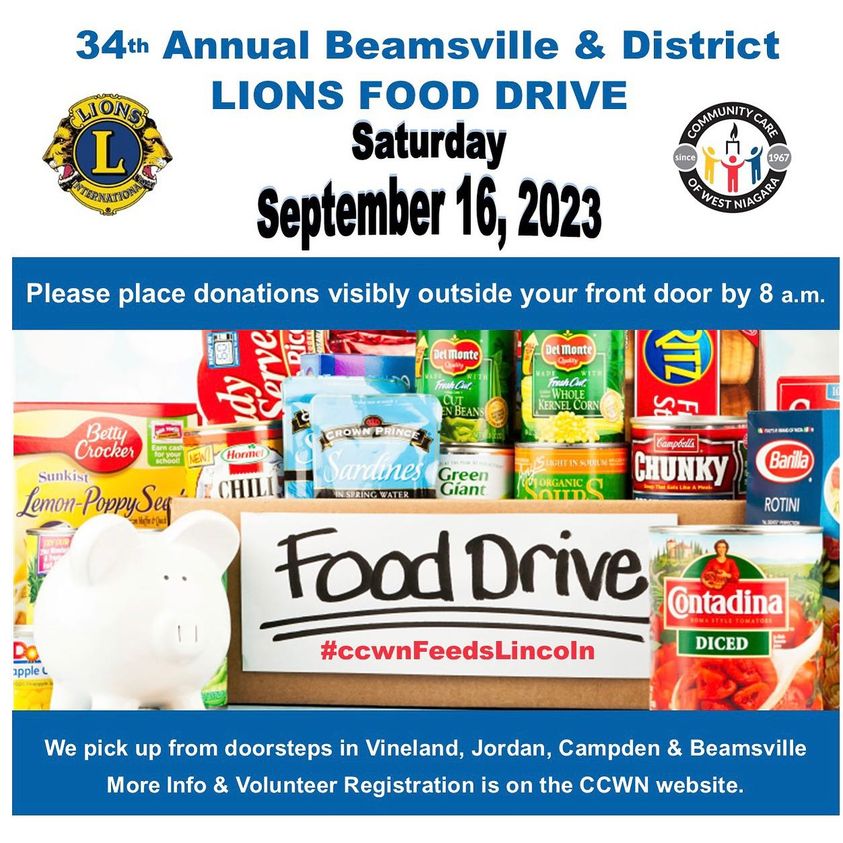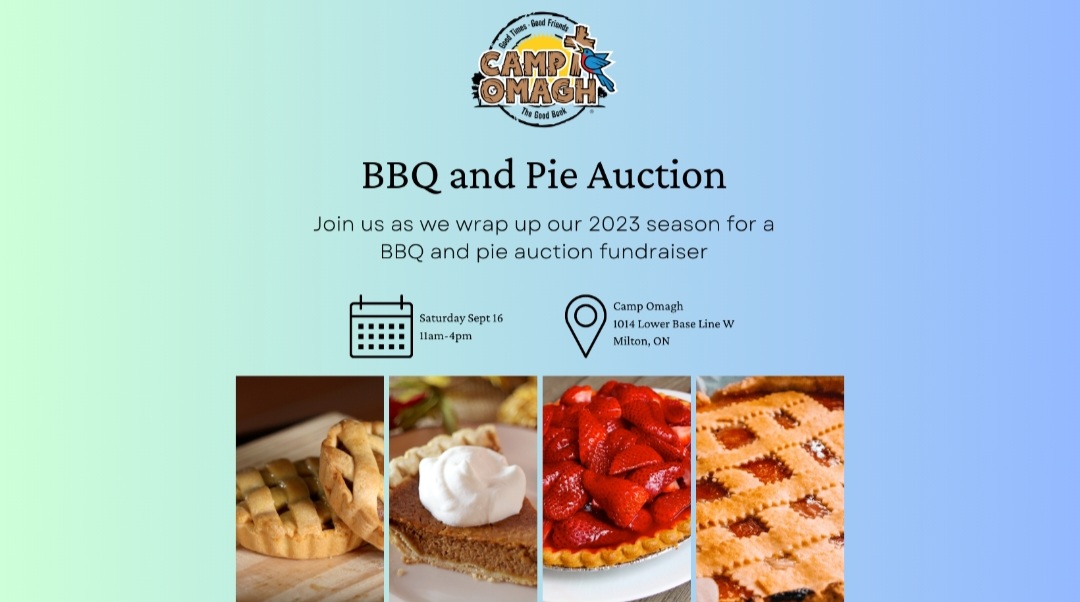 [2023 09 01 Ruth Zimmerman Report.pdf] 2023 09 05 Kumalo Update.pdf 2023 CityKidz Newsletter Fall.pdf