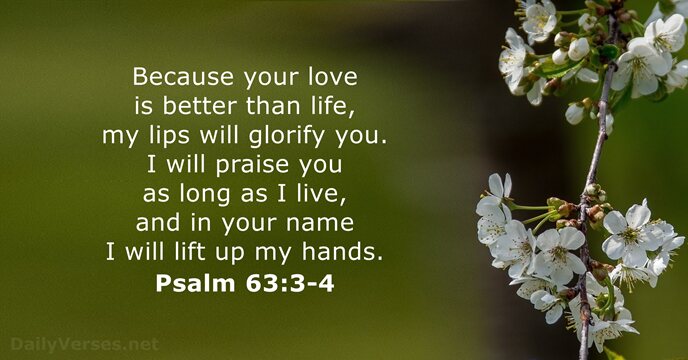 Tintern in Person and Online
 - Join us this Sunday for in-person service at 9:45 am. If you are feeling unwell, please remain at home. Masks are optional, however Niagara Region Public Health recommends residents wear a mask in indoor spaces.
With "spring" weather, the parking lot is muddy! Please wipe off shoes when you enter the building.
Participating in Worship - Thanks to those that have returned their Worship Participation forms. Extra copies are in one of the mailbox slots or ask Margaret for one. If you have any questions feel free to contact Noel, Martin or Margaret. We will also be doing some training sessions in the months to come to provide some guidance and training in how to prepare for each of these roles.  
Spring and Summer Teacher Drive - Thank you to everyone who has signed up to teach a class in the Spring and Summer! We only have a handful of summer spots in July/August that need to be filled. The board is at the back of the auditorium. Thank you so much to those who have taught or committed to teach already this year!

Parent Meeting with Megan - This Sunday, February 26, there will be a meeting for parents of kids age 0 - grade 12. This will be an informative meeting as well as a time for input and feedback. There will be a handout available with an overview of what was discussed as well as a QR code to a Google Form where parents can submit feedback as well. 
Micah 6 Mission Trip - We are going to Micah 6 in Pontiac, Michigan and opening up the trip to anyone in the congregation that wants to go. The trip will be Thursday, April 27 - Sunday the 30th. We will leave after school/work on Thursday. Signups are due by March 19. You can sign up by letting Megan know or sign up on the signup sheet on the bulletin board by the bathrooms. The cost of the trip is $50 and the money is due April 2.

GLCHS - 
School Play - You are invited to attend a wholesome and entertaining night out in the cold, dark days of February for the GL play A Little Piece of Heaven by Matthew Carlin. The dates are February 24 at 7:00 pm and February 25 at 2:00 and 7:00 pm.  Ellie May, Joshua Rose, Erika Tallman, Jorja Tallman and Mackenzie Cook all have acting parts, and Naythan Allen is on the crew. For more information email: 

development@glchs.ca

. 

Teaching Positions - GL is hiring for two teaching positions open for our 2023-2024 academic year. Please note that we will accept applications until February 24, 2023. The ad is also posted on our website at https://glchs.on.ca/about/job-opportunities/.
Niagara Christian Gleaners -The number of those attending this Saturday is a bit sparse. If there is anyone else interested in going to the Gleaners 8 am to 11:30, Saturday the 25th - please sign up here: Volunteer NCG 
Niagara Ladies' Spring Bible Study Weekend - April 14-15 at the Merdian Community Centre. Please see the flyer below. A printed copy will also be posted on the bulletin board.
Camp Omagh
-
Summer starts NOW! 
We can't wait to see you this summer! Registration is LIVE so click
HERE
to reserve your spot. Upon registering, if you do not receive a confirmation in your inbox, please check your spam folder. We'll be in touch throughout the spring, but if you need us, contact
registrar@campomagh.org
Here are your dates for summertime fun and faith-filled activities.

 July 4-7           Prime Timers 55+        Directors: Jim and Amy Dale
July 10-14       Day Camp (ages 7-13) Directors: Jose and Daniela Santoyo
July 16-22       Teen Week (ages 14-17) **now earlier in the summer!
                                                             Directors: Im and Jocelyn Velasco
July 23-29       Week 1 (ages 8-10)      Director: Andrew Toohey
July 30-Aug. 5 Week 2 (ages 8-10)      Directors: Tim and Anna-Lise                                                                                          Zavitz (CITS are this week)
Aug 6-12         Family Week (all ages)  Directors: Greg and Kim Toohey
Aug. 13-19      Week 3  (ages 11-13)    Director: Jason Rollins
Aug. 20-26      Week 4  (ages11-13)    Directors: Noel and Devin Walker
========================================
It's not too late to apply...
Lifeguards and Counsellor applications continue to be accepted. These are paid positions. Interested in volunteering? Go
HERE
for details. 
Be a Good Neighbour
 - Remember to check in with family, friends and neighbours. Also, local food banks are in need of all types of donations.
Prayers
 - For Tintern's prayer list, check out our website

www.tinternchurchofchrist.ca

. In the "Prayer Hub" button (top right corner or click

here

) is where you will find our list of prayers. You can also add prayers.
---
What are our Tintern Kids Praying For
Grade 1 & Under Sunday Morning Class
Knox: daddy because he made pancakes
Lydia: momma and dadda
Lucy: food God gives us; I love waffles
Harper: me losing my teeth


Grade 2 & 3 Sunday Morning Class
Claire: praying for my dog Stella
Hailey: praying for mom to finish school
Miranda: praying for dad to have surgery soon
Ruby: praying that Sawyer's happy
Elet: praying that my tournament goes well tomorrow
Aiden: praying for the ice dogs game today
Grades 4 & 5 Sunday Morning Class
Allison: praying that the ice dogs win
Lochlan: praying for Eva and Gwen to come back
Peyton: praying to talk with my friend more
---
Feb 24 & 25 - GL Play (see above)
Feb 26 - Parent Meeting with Megan (during adult class time)
Feb 27 - Bible Day Camp Planning Meeting @ 7 pm
Mar 5 – Tintern AGM (during adult class time)