Tintern In Person & Online
- Join us this Sunday for an in-person service at
9:45 am
. We will also be broadcasting a livestream on our website starting at 9:45 am. A reminder to
self screen
before attending. Masks are optional.
Kid's Classes Teachers and Helpers Needed - We still need some teachers and helpers in the Children's classes for the summer. Thank you to those who already signed up.

*There are no teen or young adult classes in the Summer so it's a great time for them to volunteer with the kids. All ages welcome!

For June: Grades 2/3 Teacher
For July: Grades 2/3 Teacher and Helper and Grades 4/5 Teacher
For August: Grades 2/3 Teacher and Grades 4/5 Teacher

If you can help out please let Crystal know. Thanks!
Monthly Kids Challenge - Congratulations to Colby and Lawson for winning April's draw. If we get over 15 participants again we'll draw 2 names. This month is all about our Moms and the other impactful women in our lives. Each person has a chance to get their name into the draw 2 times. To be entered in the draw comment on the Facebook post, tell your Sunday school teacher or tell Miss. Crystal what you've done to show love to your Mom this month and how you've shown love to another woman who is not your mom. The draw will take place on May 29th. 
Bible Day Camp - 
We are looking for volunteers to help out during BDC July 4 to 8 in the morning. We are looking for both adult and younger helpers (grade 7 and up). Please let Margaret know if you can help. For those going into or who are in high school, you can collect volunteer hours.

Margaret has some items that she needs help prepping for BDC. See her if you are able to take something home and get it ready.
Svitlana - Svitlana arrived safely late in the evening of May 2. She is part way through her quarantine. She is looking forward to meeting everyone.
Right Now Media
- Our popular
Bible study roadmaps
got a fresh update!
We've carefully curated new curriculum plans for women's, men's, adult, and youth groups. 
Each roadmap includes studies on a variety of topics including discipleship, life application, scripture study, and community and relationships. Every study in our roadmaps includes free resources to help leaders facilitate conversations. These roadmaps can be used in a church group, with your family, or even for individual study. We hope these roadmaps empower you to study God's Word. Click here for more information
https://www.rightnowmedia.org/roadmaps#This_Year
Roy Merritt - Roy has sent some news about his latest trip. You can read that below. A printed copy will be posted on the Missions bulletin board.
GLBC Connects 2022 - We are only two days away from our Graduation and Promotion event — GLBC Connects! Please let us know if you will be joining us, either in-person or online by registering for the event. 
We would be honoured and blessed to see you there! Click here to register https://www.eventbrite.ca/e/glbc-connects-2022-tickets-303111583907
Great Lakes Christian High School
- There is a job opportunity at Great Lakes. Please see the attached poster. A printed copy will also be posted on the bulletin board outside the offices. This posting can also be found on their website at
https://glchs.on.ca/about/job-opportunities/
. 
Village of Hope
- May is Village of Hope Niagara's Awareness and Support raising for alleviation of food insecurity in Lincoln. In our community more than 12%, 1 in 8 among our neighbours are going hungry a part of each month. Thanks to a generous and very supportive DONOR all May DONATIONS will be MATCHED, and are tax deductible and gratefully received at
villageofhopeniagara.org
. We Make a Village by the Care We Share. May Food For All culminates on Saturday May 28 with our Lincoln-wide "pick-up box on porch" FOOD DRIVE. Our "needs" are the same as your own on shopping day. Pick up two of each, of a few items, and on the 28th, set it aside for a "neighbour in need".
Mailboxes - Reminder to check your mailboxes when you are at Tintern.
Be a Good Neighbour
 - Remember to check in with family, friends and neighbours. A telephone call to can go a long way with those feeling lonely through physical distancing/self isolation. Also, local food banks are in 
need
 of food.
Prayers
- We encourage you to check out our website
www.tinternchurchofchrist.ca
. In the "Prayer Hub" (top right corner, click on the button) is where you will find our list of prayers. You can add prayers as well.
---
What Our Tintern Kids are Praying For:
Grade 1 & Under Sunday Morning Class I am thankful for... Knox- my book and bookmark Lydia- sunshine and the spring Lucy- Mommy and Daddy Claire- my Brother Hailey- Mommy and Daddy
Grades 2 & 3 Sunday Morning Class Elet- I would like to pray that my brother's power skating goes well tomorrow Ruby- I pray that Lawson's cast comes off his leg soon Taryn- I'm praying that Svitlana's quarantine goes well
Grades 1-5 Wednesday Evening Class We learned about the fruit of the spirit, gentleness. God, help me to be gentle with... Claire- Lochlan Taryn- my puppy when it's being rough Elet- my iPad and Nintendo Switch so I don't drop them Gwen- Taryn William- people who are annoying me Lochlan- Claire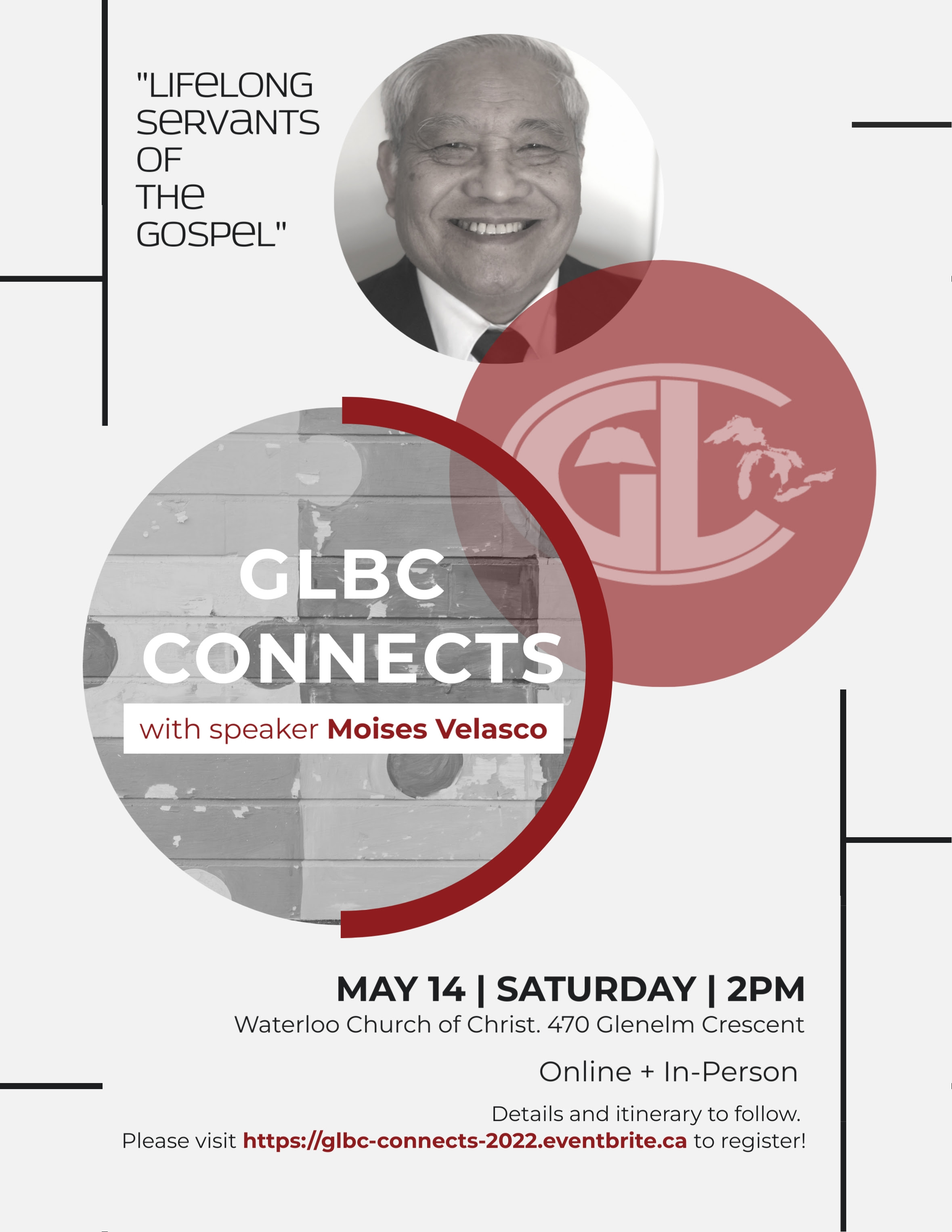 2022 05 10 From Roy Merritt.pdf
2022 04 GLCHS - Job Ad - Dormitory Parent.pdf