Tintern In Person & Online
- Join us this Sunday for an in-person service at
9:45 am
. We will also be broadcasting a livestream on our YouTube Channel starting at 9:45 am. A reminder to
self screen
before attending. Masks are optional.
Wednesday Night Bible Study with Nathan Pickard
- The Newmarket congregation is inviting us to join them in a 6 week Bible Study starting on Wednesday April 27th focused on Understanding the Lord's Supper. See the promotional poster below. You can join a group at the building in Room 8 or you can register with Nathan and get a ZOOM link to enter the class from home. If you have any questions feel free to reach out to Nathan (
pickardnathan@hotmail.com
) or ask Noel for more details.
Monthly Kid's Challenge - This Sunday is our monthly kids draw! The challenge this past month was to recite your Sunday Morning memory verse. Congratulations to Lydia, Knox, Hailey, Taryn, Elet, Peyton, Ruby, Claire, Aiden, Lyla, Gwen, William, Peter, Lochlan, Lawson, Colby and Allie for completing the challenge! To get your kid's name into the draw there's still time just let Crystal know before Sunday morning.
Becky Courson
- Becky is going in for knee surgery on April 25. Linda Smith is organizing some meals for her once she returns home. There are still some spots left. If you are interested in helping out click on the link below or speak to Linda.
https://www.takethemameal.com/FEDZ5179
Roy Merritt and The Haven - Bellow are letters from Roy Merritt and Cintia & Jason Kumalo. Copies are also posted on the Missions' bulletin board.
Christian Relief Fund Update - Our most recent letter from Christian Relief Fund indicates that our sponsored child Katherin Cubas had graduated from high school. We have sponsored Katherin for 15 years! Katherin has aged out of the system and will be able to have career opportunities because of our sponsorship. We have been granted the sponsorship of another child - Ambar Gonzales from Honduras. Attached you will find the letter from Christian Relief Fund and some information on Ambar as well as her picture. Thank you for your support of these children.
Bible Day Camp
- Save the Date postcards will be in your Tintern mailboxes for Sunday. Please share with a friend or family, especially a family that has not attended Bible Day Camp before. A digital version is also available. Let Margaret (
office@tinternchurchochrist.ca
) if you would like a digital copy.
Tintern Garden Club - You are welcome to join us at our first Garden Club meeting on Saturday April 30th at 10:30am. We are going to get our Sunflowers started and prepare the gardens for the new season. Every one is welcome! Contact Noel for more details.
Strawberry Point Christian Camp
- Employment opportunity! Strawberry Point Christian Camp is hiring for this summer. They are hiring boys and girls counsellors, as well as Life Guards and an Activities Director.
https://strawberrypoint.jimdo.com
Habitat for Humanity
- Home for Dinner -  The clock is ticking,
Home for Dinner
starts on May 1st and runs until the 31st. When you order $25 or more in takeout from participating restaurants our sponsoring partners will donate $5 to Habitat for Humanity Niagara. You'll get delicious food, support local businesses, and help Habitat Niagara build safe, decent and affordable homes for local families.
Click on the link to see the participating businesses
t.ly/bOKW
Living Water International
- Tintern recently received the following email from Living Water and I thought I would share it with you. Our Living Water community has always done incredible work around the globe, but lately, their passion for the thirsty is going to new levels! In case you missed it, our friends, Paper for Water sat down with The Kelly Clarkson show yesterday! They shared how they've raised $3.5 million by selling their origami paper creations for clean water projects through Living Water International. Surprise guests, Living Water's President and CEO, Mike Mantel, and Sierra Leone Country Director, Rosemarie Blake, even managed to stop by to show their appreciation.
Watch their entire segment from The Kelly Clarkson Show here! 
From origami paper folding to recycling for water, our partners at Bear Creek Church in Lodi, California, are in the spotlight this week for their inspiring work. Having already funded an impressive 171 water projects by collecting donations of recyclable materials, they are well on their way to providing safe water to an additional 100,000 people by the end of 2022!
Read the full article about Bear Creek Church's work here!
No matter how you are supporting women, men, and children around the world through safe water, you are making a difference! Thank you for being a part of our community and changing lives in Jesus' name.  
– The staff at Living Water International  
Mailboxes - Reminder to check your mailboxes when you are at Tintern.
Be a Good Neighbour
 - Remember to check in with family, friends and neighbours. A telephone call to can go a long way with those feeling lonely through physical distancing/self isolation. Also, local food banks are in 
need
 of food.
Prayers
- We encourage you to check out our website
www.tinternchurchofchrist.ca
. In the "Prayer Hub" (top right corner, click on the button) is where you will find our list of prayers. You can add prayers as well.
---
What Our Tintern Kids are Praying For:
Grade 1 & Under Sunday Morning Class
We can show people we love them like Jesus by...
Hailey- helping others
Aiden- showing others that Jesus is alive
Lydia- sharing toys at Aunt Barbs
Knox- sharing with them.

Grades 2 & 3 Sunday Morning Class
Thank you God for teaching us in the Bible how to keep calm and be patient. I can calm myself this week by..
Allie- taking a deep breath before I respond
Elet- thinking of other things I can do insead like dancing it out
Taryn- going to my room to sleep.

Grades 4 & 5 Sunday Morning Class
William- God help me to be patient and not mad at school
Lyla- God help me to not loose my temper
Peter- God please help Svitlana to arrive safely
Colby- God please be with the Masumbukos who moved to Hamilton
Lawson- God help my leg get better and that I'm patient while it heals
Gwen- God please help Svitlana get here soon

Kindergarten and Under Wednesday Evening Class
List of things we can do to show other that Jesus loves them..
Knox- hug them, tell them that Jesus is alive!
Lydia- kiss them, hug them.
---
Ambar Gonzales and Gabriella Yasaret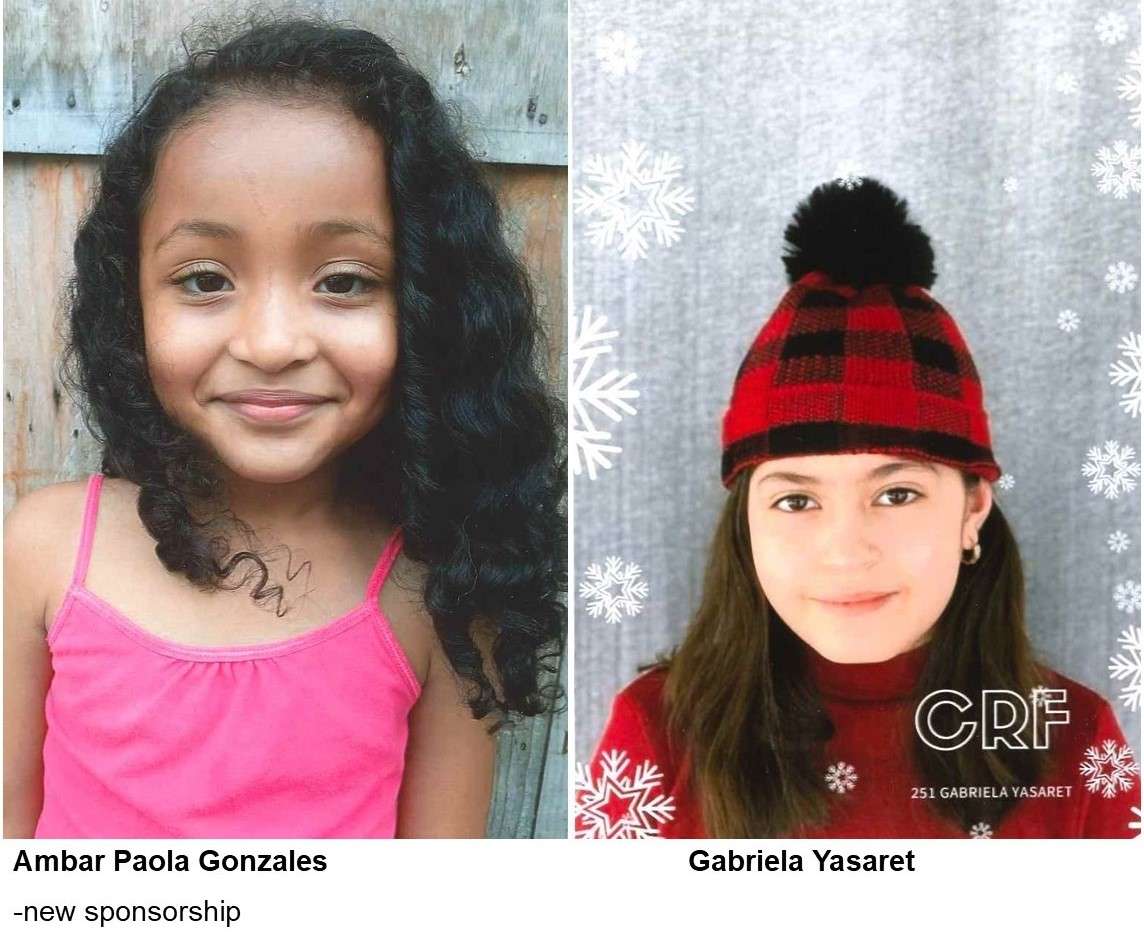 Attachments
20220415ltrfromlmulengainafricafromroymerritt.pdf
20220415letterfromthekumalo4.pdf
20220418ltrfromchristianrelieffund.pdf