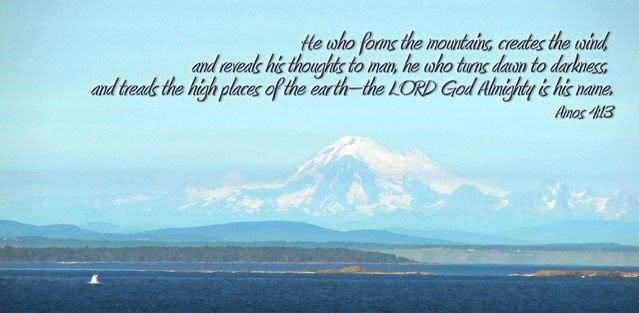 Tintern In Person & Online
- Join us this Sunday for an in-person service at
9:45 am
. We will also be broadcasting a livestream on our YouTube Channel starting at 9:45 am. A reminder to
self screen
before attending. Masks are optional.
Tintern's Website
- We encourage you to check out our website
www.tinternchurchofchrist.ca
. In the "Prayer Hub" (top right corner, click on the button) is where you will find our list of prayers. 
Monthly Kid's Challenge - Congratulations to Gwen for winning the March Kid's draw and for all the kids who completed it. Memorizing all the books of the New Testament was a hard challenge, especially for the younger kids. This month we're doing something that will be a bit better for all ages. The challenge for April is to memorize your Sunday morning memory verse.

For the kids Grades 1 and under the memory verse is:
Matthew 28:19 "Go and make disciples of all nations"

For the kid's grades 2-8 the memory verse is:
 Psalm 27:14 "Wait for the Lord. Be strong and don't loose hope. Wait for the Lord!"

To be entered into the draw recite your memory verse to your parent, Sunday School teacher or Miss. Crystal to by April 24th to be entered into the draw.
Kids Easter Celebration - On Wednesday April 13th from 7:00-8:00pm the EPIC kids will be throwing an epic Easter Celebration for all kids Grade 5 and under. There will be crafts, games, Bible story and of course Easter candy. Please RSVP to Crystal or on the Tintern Kids Facebook Event page.
Camp Omagh
- Omagh is still looking to fill some paid and volunteer positions and has extended the application deadline to April 15th. See the information below. Click
here
to go to their website.
Community Care West Niagara
-  Celebrating 55 Years in Community, Every Bowl Full style!! Join us, May 5th, from 5-7pm on the patio at @benchbrewing!
Register today on the CCWN website and receive your FULL BOWLS full of locally sourced goodies, and enjoy all the perks of being a "guest" at this years event!
Please visit our website for more information.
https://www.communitycarewn.ca/site/everybowlfull
Rock N Roll Diner - The PTA at Great Lakes Christian High School is very excited that they are able to bring back the Rock N Roll Diner this year! It will be Saturday May 7, 2022 at GL. The doors open at 5:30 pm. A poster with all the details is attached below. A printed copy of the poster is posted on the bulletin board outside the offices. An email is included in the poster if you have any questions.
Great Lakes Bible College
- We are fast approaching our annual graduation and fundraising event—GLBC Connects! This year we are we pleased to host an in-person event once again after a two-year hiatus.  Registration for both the in-person and online portions of the event are through our Eventbrite page. Visit
https://glbc-connects-2022.eventbrite.ca
to register and reserve your tickets if you plan to attend. If you have any questions about the event, please contact our Administrative Assistant, Judy Robins, at 
judyrobins@glbc.c
a
.
Be a Good Neighbour
 - Remember to check in with family, friends and neighbours. A telephone call to can go a long way with those feeling lonely through physical distancing/self isolation. Also, local food banks are in 
need
 of food.
Prayers
- If you have anyone you would like us to pray for, please send an email to
tinternchurchofchrist@gmail.com
and we will gladly add them to the list.
Upcoming Events:
April 13 - Kids Easter Celebration
May 7 - Rock N Roll Diner at GL 
May 14 - GLBC Connect