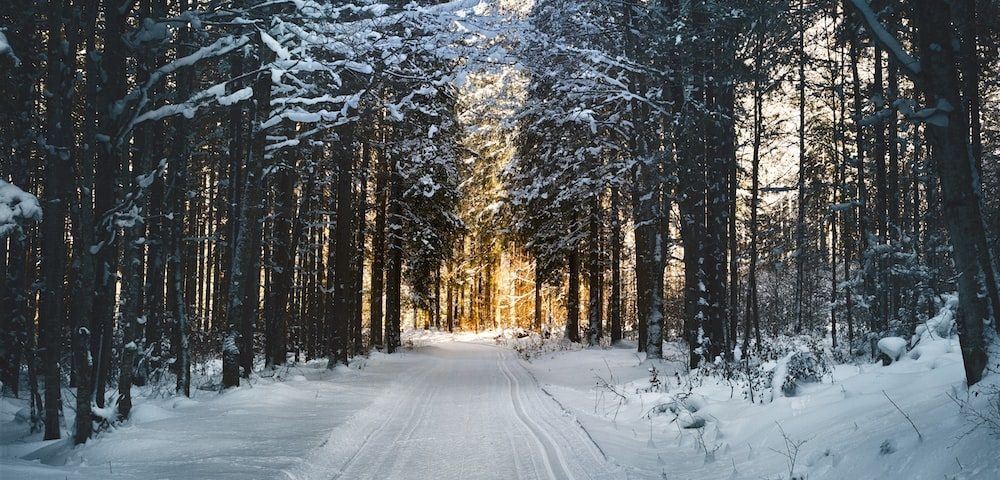 Tintern in Person and Online
 - Join us this Sunday for in-person service at 9:45 am. If you are feeling unwell, please remain at home. Masks are optional, however Niagara Region Public Health recommends residents wear a mask in indoor spaces.
Women's Discussion Meeting - Phyllis and Sandy invite our women (Grade 8 to 90 plus?) to join them at 3pm, this Sunday (29th) for a time of reflecting upon the past year at Tintern, having women involved in worship. If there are girls even younger who have noted the difference and wish to comment, they are welcome.
Gleaners - Reminder if you are joining Sandy on Saturday January 28 at the Gleaners, please note the time is 8 am. Please remember to wear running or non-slip shoes.

Another Housing Need
 - 
Svitlana is preparing to take the next step in her big adventure living in Canada. Within the next few months she will be looking for an apartment. It must be in Beamsville so that she can maintain her employment. If you are aware of any reasonably priced apartments, please let Marcia or Linda know.
GLCHS - Please see the attached poster advertising for two teaching positions open for our 2023-2024 academic year. Please note that we will accept applications until February 24, 2023. The ad is also posted on our website at https://glchs.on.ca/about/job-opportunities/. 
Being His Hands - Joel has sent a newsletter which you will find below. A copy is also posted on the Missions' bulletin board. Tintern has received a Christmas card from Joel & Kristin and enclosed is a picture. You can see the picture below the newsletter. In the picture are: Top (L-R) Nohsumi, Ami, Moe, Misaki, Kentaro; bottom (L-R) Hiro, Megumi, Joel, Kristin, Manaka (4 yrs), Rei (1.5 yrs) and Kigen (1.5 yrs).
GLBC - Please take a few moments to read the latest issue of our Stakeholder Newsletter. We have a number of important updates to bring your attention to, including Fall semester happenings and the progress of ongoing projects. One of our favourite continuing columns—GLBC Graduate Profiles, is back with an encouraging message from 2019 graduate, David Nickele.
We hope you enjoy this issue and invite your feedback, your comments, and especially your prayers for the work we take part in at Great Lakes Bible College. As supporters, current and former students, and friends of this school, we acknowledge your great importance to this community. 
Effect Hope - Did you know World Leprosy Day is this coming Sunday, January 29th?
You can help support this day in three ways:
This year we have set a goal of raising $25,000 in the month of January to help bring awareness to World Leprosy Day. And we're already over 42% of the way there!
By making a donation, you can help someone with a leprosy-related disability by providing a small gift that will have a big impact. 
For just $27, you can help someone with leprosy by providing a much-needed pair of custom shoes that will help prevent further injury.
We need your help this World Leprosy Day to reach our goal. Will you partner with us? Click here to make an online donation
t.ly/J_1I
.
Be a Good Neighbour
 - Remember to check in with family, friends and neighbours. Also, local food banks are increasingly in need of food. Watch out for info regarding food drives in your area.
Prayers
 - For Tintern's prayer list, check out our website

www.tinternchurchofchrist.ca

. In the "Prayer Hub" button (top right corner or click

here

) is where you will find our list of prayers. You can also add prayers.
---
What are our Tintern Kids Praying For
Grade 1 & Under Sunday Morning Class
Knox- help Mom and Dad to have a safe drive home
Lydia- for Mommy at school
Lucy- for Daddy to have a good week
Grade 2 & 3 Sunday Morning Class
Ruby- that Sawyer does well in his basketball games
Taryn- that Aunt Katie feels better
Hailey- that Mom and Dad get home safely
Miranda- for Dad's surgery to come soon 
Grades 4 & 5 Sunday Morning Class
Gwen- for Marcia's leg
Lawson- for my cousin, TJ, who sprained his ankle
Peyton- that I can see Mia this week
Miss. Judy- that friends who are travelling will be safe
Miss. Susan- to use healing words in my meetings this week 
---
Jan 29 - Women's Discussion Meeting @ 3 pm
Feb 5 - Men's Discussion Meeting @ 3 pm
Feb 26 - Parent Meeting with Megan (during adult class time)
Mar 5 – Tintern AGM (during adult class time)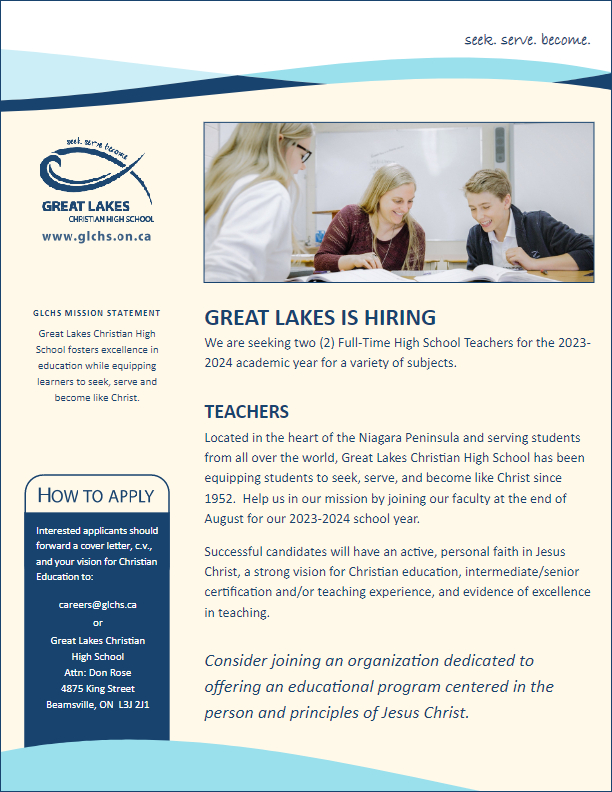 [2022 NovDec BeingHisHands.pdf](https://tinternchurchofchrist.ca/storage/app/media/uploaded-files/2022%20NovDec%20BeingHisHands.pdf)